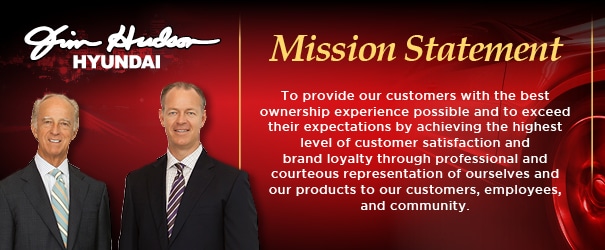 When you shop at Jim Hudson Hyundai, we treat you like family. We love providing our customers in the Columbia, SC, area with affordable solutions for all their automotive needs. From new Hyundai models to used cars for sale to expert auto repair services, our car dealership is proud to be your one-stop shop.
Want to learn more about who we are, what we do, and why we're the Hyundai dealer you can trust? Keep reading, and be sure to contact us at (803) 339-1629 with any questions you might have.
More Than Just a New Hyundai Dealer in Columbia
As one of the top new car dealerships in Columbia, we are privileged to offer premium Hyundai models at competitive prices. But that's not all you'll find when visiting our dealer lot. In addition to our inventory of new Hyundai vehicles, we also offer the following:
Take advantage of all the perks Jim Hudson Hyundai has to offer, and we're certain that you'll never forget your experience shopping at our new and used car dealership near Lexington.
Jim Hudson, founder and principal of Jim Hudson Automotive Group, was presented with the Order of the Palmetto by Gov. Nikki R. Haley. "On behalf of the people of South Carolina, I am pleased to award Jim Hudson the Order of the Palmetto - our state's highest civilian honor. This award is in recognition of his extraordinary work and dedication to the citizens of our state," says Gov. Haley.
2017 South Carolina
Time Dealer of the Year
Keith Hudson
Hudson is one of a select group of 49 dealer nominees from across the country who were honored at the 100th annual National Automobile Dealers Association (NADA) Convention & Exposition in New Orleans, Louisiana.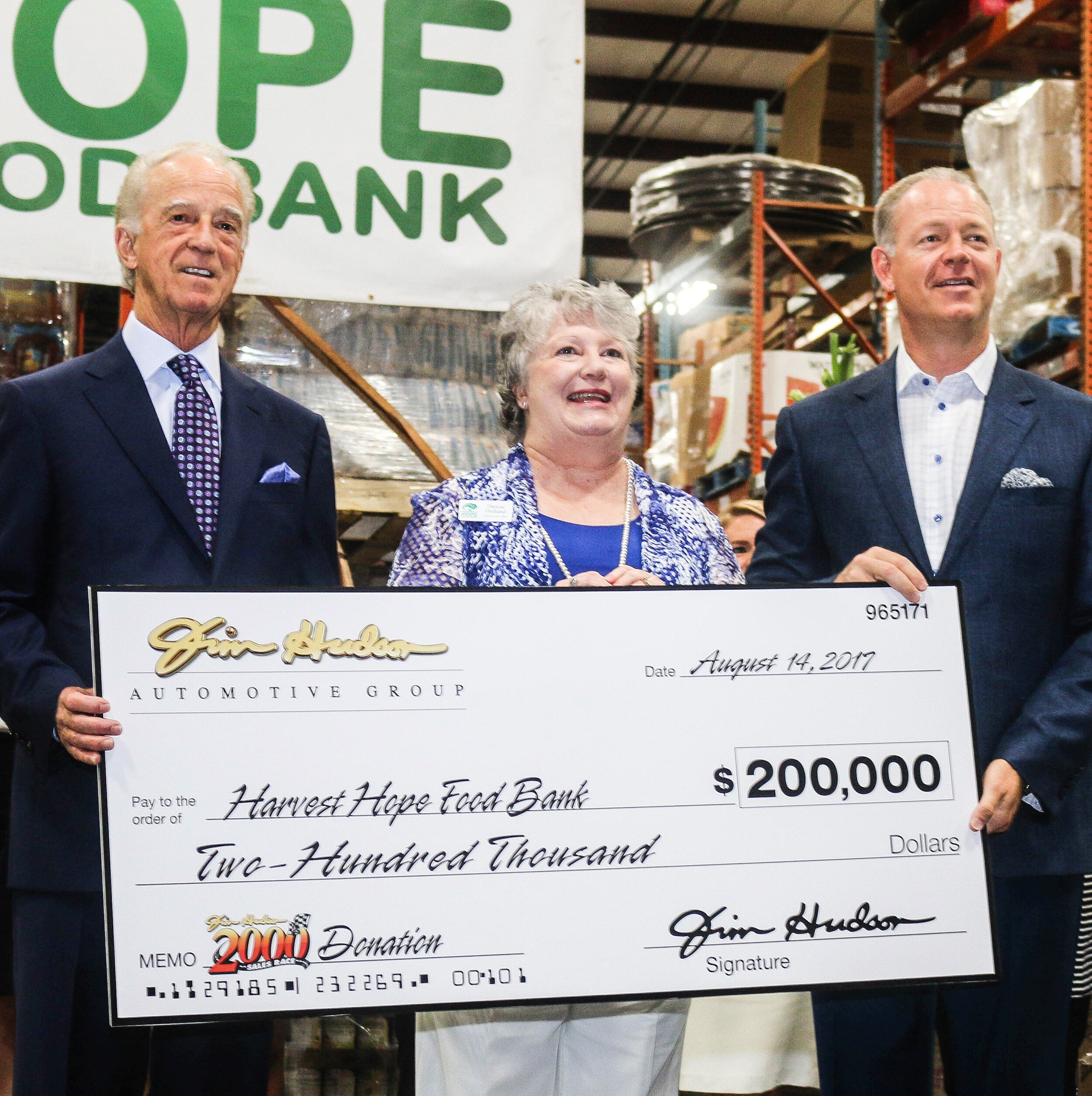 Another Year, Even Greater Commitment
Every year, the Jim Hudson Automotive Group holds a sales race to sell 2000 vehicles and raise $100,000 to benefit Harvest Hope Food Bank. This year, we managed to contribute even more by donating $200,000 to feed 1 MILLION less fortunate people here in the Midlands, and we couldn't have done it without the commitment of our employees, friends, families, and most importantly, our loyal customers. Thank you for helping make the Jim Hudson 2000 Sales Race such an immense success for our community!