Find yourself needing something fun to do in Columbia, SC? Tons of calendar-circling options are available to you, including these eleven fantastic summer concerts. So, tell your friends, add reminders on your phone, and fill up on these summer tunes.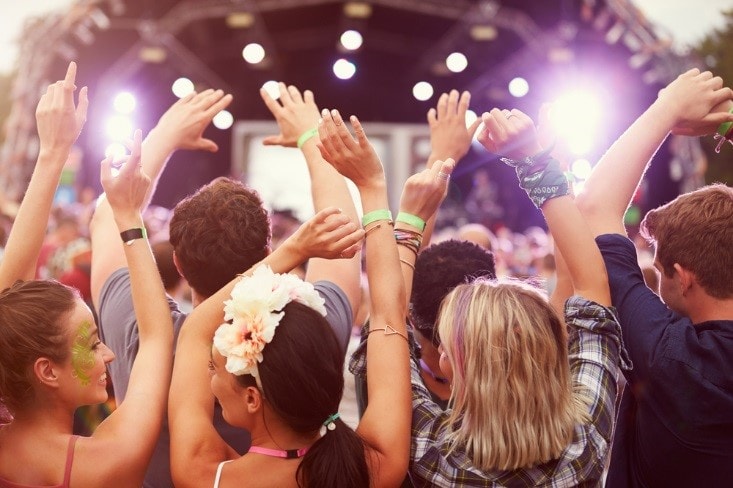 Saturday, June 9
The Oklahoma country all-star is back! This June, he'll continue his "Should've Been A Cowboy XXV" tour in Simpsonville—that's just a short hour-long drive north of our Columbia Hyundai dealership—at the Heritage Park Ampitheatre. Tickets begin at just $18.
Thursday, June 14
Paramore with Foster the People
California natives Foster the People will pump up the energy when they kick off this Simpsonville concert on June 14. The radio-friendly indie pop quartet will then move aside for the main act: Paramore. Just $22 will get you a ticket on the Heritage Park lawn.
June 17 - 23
A full week of white and black ivory keys to delight the ears! The 2018 Southeastern Piano Festival, held at the USC School of Music, will feature something for every classical music fan. Dueling pianos at the Piano Extravaganza will start the week (June 17), with follow-up lessons and performances daily by Rebecca Penneys, Lera Auerbach, Charlie Albright, and Simone Dinnerstein. Ticket prices vary, so be sure to check out sepf.music.sc.edu for details.
Saturday, July 7
Nevada rockers Imagine Dragons make the long trek to Columbia on July 7, when they'll light up the Colonial Life Arena with hits like "Radioactive" and "Thunder." Special guest Grace Vanderwaal, along with her ukulele, will open the show with an emotional punch of singer-songwriter charisma. General tickets are under $30, so don't miss these two acts!
Sunday, July 8
The Juke Box Heroes Tour heads west this summer, and it lands in Columbia, SC, on July 8. Led by seventies legend Foreigner, this tour also features English blues-rock band Whitesnake and Jason Bonham's Led Zepplin Evening cover band. Take a shot of nostalgia and get ready to revisit the golden days of classic rock! Tickets start at just $20.
Wednesday, July 18
Steve Miller Band and Peter Frampton
The Steve Miller Band and Peter Frampton? We're in. How could you miss two of the most quintessential musical acts of the last century when they are playing in your backyard? Tickets are a bit pricier than others ($58+), but it's a small price to pay for an evening surrounded by melodious geniuses.
Friday, July 20
Boy George & Culture Club w/ The B-52'S
Grab your leg warmers, slap on those old slap bracelets, and start growing out a thin mustache—the eighties are back! Hosted at the Volvo Car Stadium in Charleston, SC, The B-52's and Culture Club (headed by none other than Boy George himself) will launch into all their hits, such as "Karma Chameleon," "Do You Really Want to Hurt Me?" and "Rock Lobster." Pick up tickets for only $25, and make it an eighties-themed weekend.
Friday, August 10
Darius Rucker may be a country-singing superstar today, but we all know he got his big break as the ringleader of Hootie & The Blowfish. Ditch your plans on August 10, and drive to Charleston to see one of your favorite bands from the nineties set the tone for the weekend. But hurry: tickets are selling even quicker than the vehicles at our Columbia car dealership!
Wednesday, August 15
The Colonial Life Arena scored big again this summer, this time landing both Journey and Def Leppard. These hall of famers have never stopped believing in classic rock, and neither should you. A pair of tickets are about $100, which is priced just within the territory of "date night spectacular."
Tuesday, August 21
Millions of people, from single ladies to full-grown men, are crazy in love with Beyoncé. When she brings her angelic voice and choreographed dances to the Williams-Brice Stadium in Columbia, you'll have to fight the crowd as you swoon. Oh, and her beau Jay-Z will be there—whoever that is. Tickets begin at $54.
Sunday, September 16
Radio has a new darling, and it's Portugal. The Man. Unusually named, this Alaskan band is equal parts indie and pop, with a sprinkling of psychedelic rock thrown into the mix. Now's your chance to hear them perform "Feel It Still" live in Charleston. Gather your somewhat-pretentious friends, scrounge up $26 each, and make it a group trip!
Enjoy the Summer to Its Fullest with a New Hyundai Vehicle
If you do take our advice on that group-trip idea, make sure you've got a vehicle that's able to accommodate every one of your friends. Visit our Hyundai Dealership in Columbia to browse our selection of spacious vehicles. We even have amazing Hyundai lease specials on a variety of new SUVs, including the 2018 Tucson and Santa Fe Sport. Contact us at (803) 339-1629 to schedule a test drive or request a quote on a new or used Hyundai in Columbia. Enjoy your summer!
Sources:
http://heritageparkamphitheatre.com/
https://www.coloniallifearena.com/