From nice meals at a restaurant to bright and shiny objects, Valentine's Day dates should involve the best of intentions for that special person. If you're in the Columbia area this February 14th, treat your significant other to a memorable V-Day with one of these Valentine gifts or trips.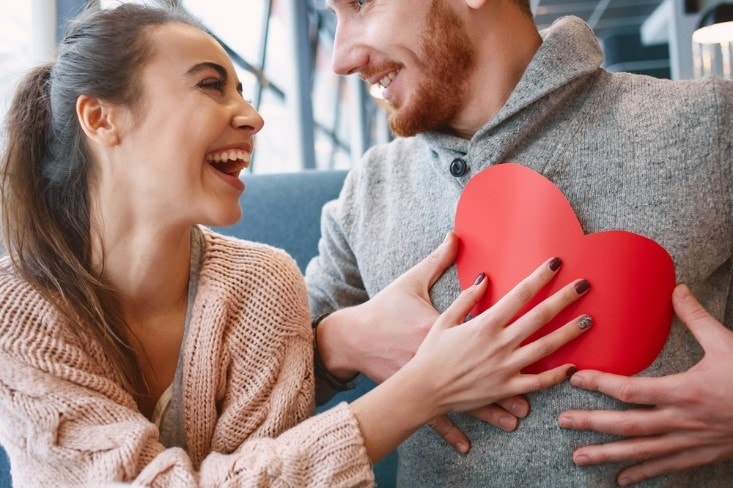 5. The Solstice Kitchen
The Solstice Kitchen in Columbia features American food in the best "Melting Pot" sense of the word. Their menu items range from hamburgers to filet mignon and Carolina Mahi-Mahi to shrimp & grits, not to mention international touches here and there, like Thai peanut sauce, stir-fry, Korean Quail & Waffles, and various European pasta and cheeses. They've also got a very nice wine list, which is ideal for Valentine's Day.
Not only is the staff at Solstice Kitchen considerate, but the atmosphere is quiet enough and the tables are far enough apart, allowing you to have a conversation without having to shout. If your date is living in a material world, you can spend a good chunk of change at this restaurant, so plan ahead.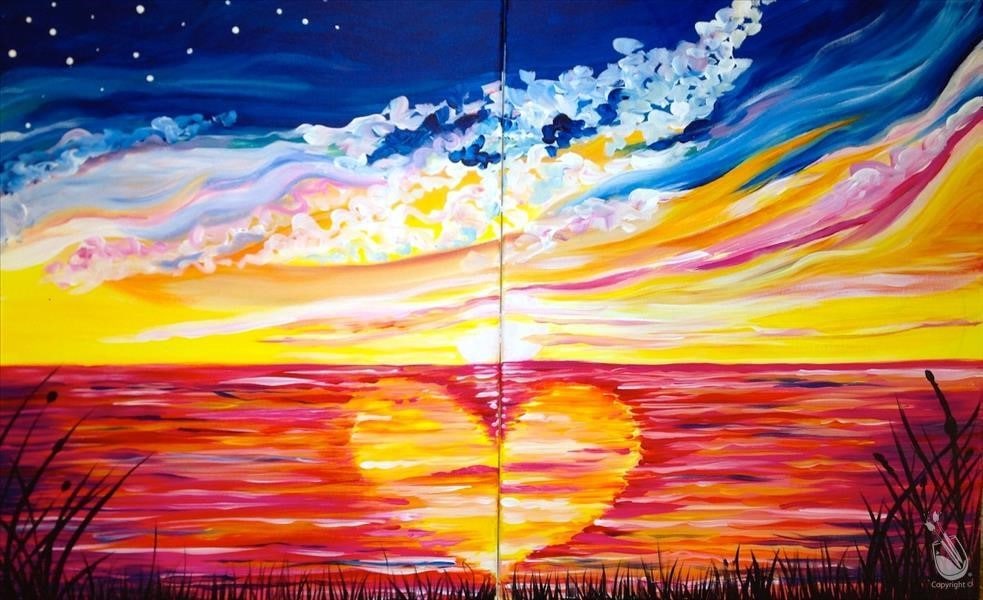 Photo: paintingwithatwist.com
4. Take a Painting Class
For a reasonable cost with maximum fun, try a Valentine's Day date night at Painting with a Twist in Columbia and take home a special piece of art. Their February Valentine's class is fittingly titled "Love Ripples," and will surely cover all the lovey-dovey bases for the holiday.
You can even bring your own wine and beers to sip on as you stroke paint like Picasso, so make an impromptu picnic basket before the big night. Class spots are likely to close fast, so reserve your stool and canvas early.
3. Go Golfing (Seriously)
Is your sweetie a golfer? There is plenty of year-round golf courses open in and around Columbia, SC, including a semi-private course on Lake Murray. Although golfing is supposed to be a fair-weather pastime, there's no reason why you shouldn't explore the greens during the winter. Tim Gavrich, senior writer for Golf Advisor, suggests that there are advantages to winter golf, including reduced green fees, a high pace of play, and decent course conditions.
Put together a Valentine package of modern cold-weather gear for his golf outing. We recommend cozy, thin, layered clothing to enhance mobility while staying warm. Don't forget a hat and gloves to keep ears and hands warm. Throw in a golf hand-cart for clubs, too. (Don't forget the "hydration.")
2. Lake Murray
Visit Lake Murray for a glimpse of wilderness right next door. You can schedule a romantic dinner cruise in the climate-controlled cabin of the yacht, Spirit of Lake Murray, and gaze at the sky, birds, and lake. Rent a speedboat, sailboat, or pontoon boat if you want to be the captain of her (or his) heart. Many options are available year-round, so be sure to check the Lake Murray website for availability on Valentine's Day.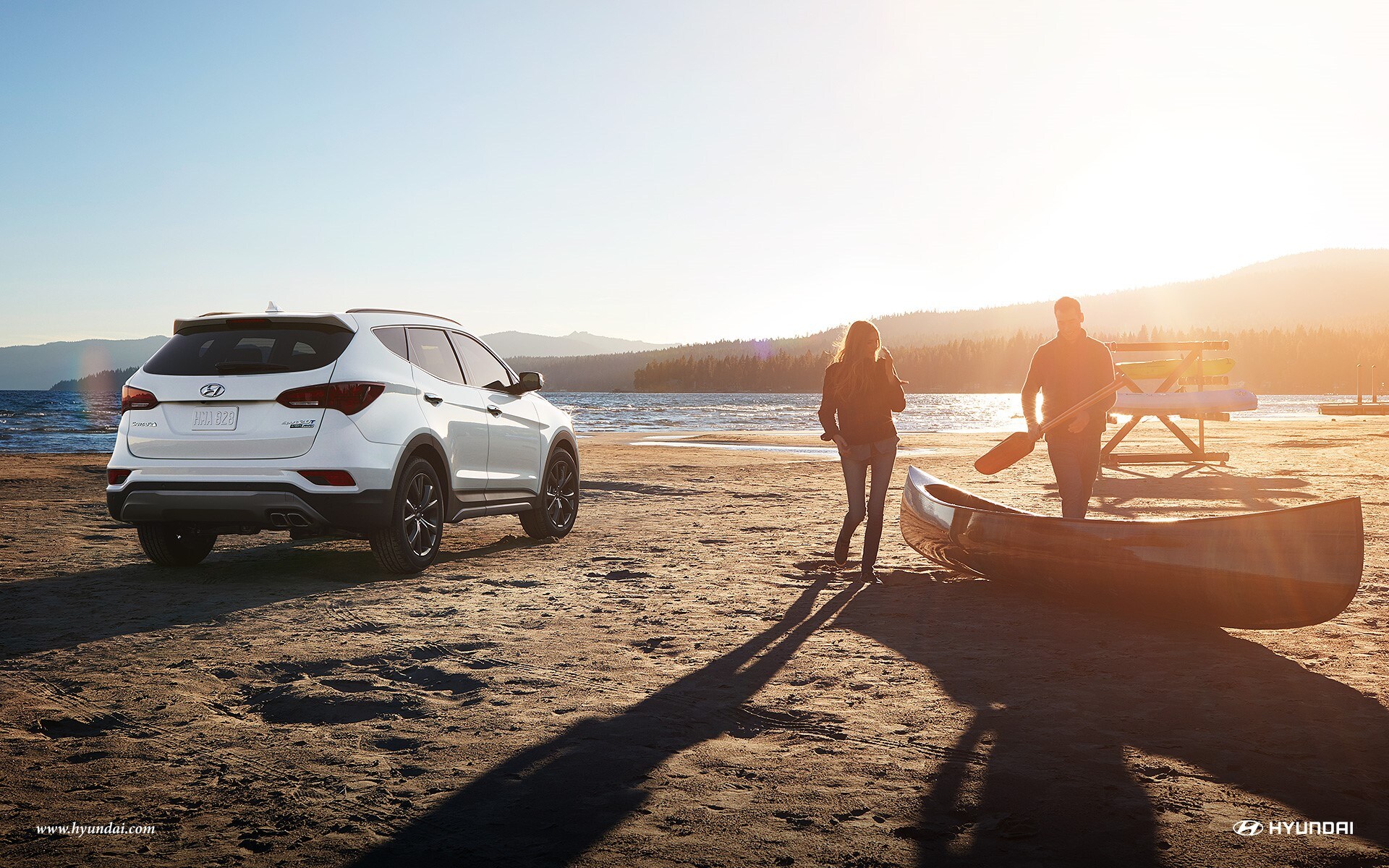 Photo: Hyundaiusa.com
1. A New Hyundai
But the best Valentine's present of all is a new car or SUV (of course). From the revolutionary Ioniq to the rugged Santa Fe Sport, the 2018 Hyundai lineup is where to start if you're searching for a worthwhile Valentine's gift in Columbia. It will provide transportation to the restaurant or lake. It will carry the golf clubs and the homemade painting. And it will last for years and years.
Make a trip to Jim Hudson Hyundai to meet your significant other's new ride. We have a wide assortment of new 2018 Hyundai models for sale and lease, as well as a variety of quality used cars for sale, so you'll always have a choice this Valentine's Day. Dial (803) 339-1629 to reach our Hyundai sales team or stop by our car dealership at 310 Greystone Blvd in Columbia, SC.
Sources & Photos:
https://www.golfadvisor.com/articles/cold-weather-golf-17577.htm
https://www.amazon.com/Stainless-Steel-Golf-Flask-Case/dp/B002CK8AIA