Sleek, stylish, and priced well below what it looks like it costs, the new 2018 Hyundai Elantra should be your next car. Why? Of course, it's not just the beautiful rims, exquisite front-end, and aerodynamic design—there's much more than meets the eye to the latest Elantra.
Here are a few reasons you should be talking to Jim Hudson Hyundai, your local Columbia car dealership of choice, to discuss how to make the 2018 Elantra part of your family.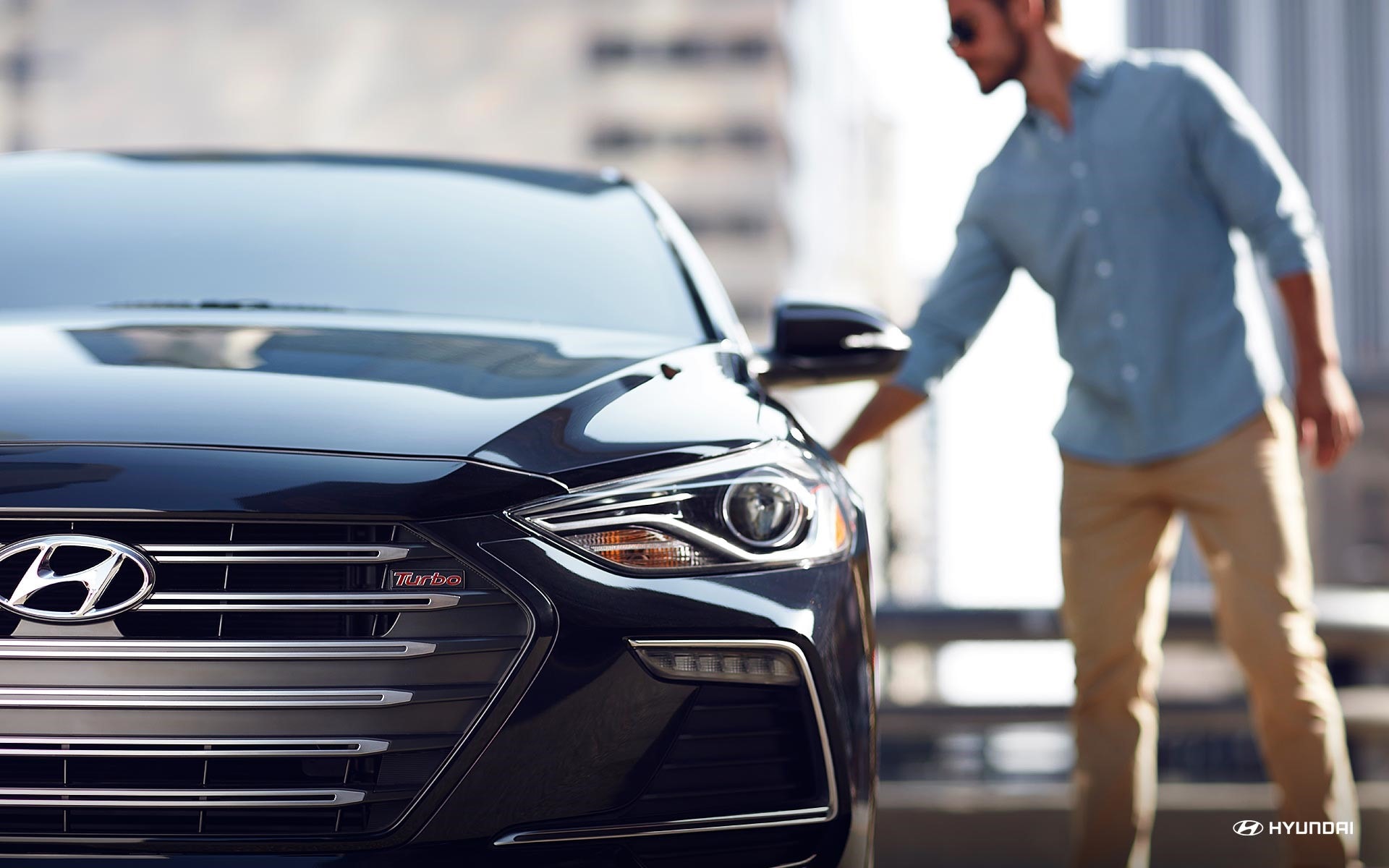 What's New in the 2018 Hyundai Elantra?
For most shoppers, the standout feature of the new Elantra is the addition of a hatchback model in the GT Sport Edition. Both the GT and GT Sport Edition also carry a turbocharged engine in addition to increased cargo capabilities.
While there are 6 styles of the 2018 Elantra to choose from, all of them—the exception to this rule is the Elantra Sport—return at least 37 miles per gallon on the highway. Base models with the standard The Elantra Eco, however, can bring in 40 miles per gallon on the highway and 32 in the city, making it one of the most fuel-efficient sedans on the road. That's quite a bit of savings at the pump.
The Features and Comforts of Tomorrow, Today
The 2018 Elantra comes equipped with the features that every driver today needs. Hyundai knows that many people have two drivers for their car. With that in mind, they engineered a cabin that's rich in multi-driver-friendly features.
For one, the seat and mirror position, along with the display brightness, are interchangeable with just a press of the button thanks to the Elantra's new Integrated Memory System. The new Elantra is such a driver friendly vehicle that it literally helps you in and out of the car; easy access seating moves the seat back when you turn off the engine, then repositions it to its original setting when you turn it back on. Included is also an automatic trunk that will be handy to anyone who has ever attempted to open their trunk with an armful of goods.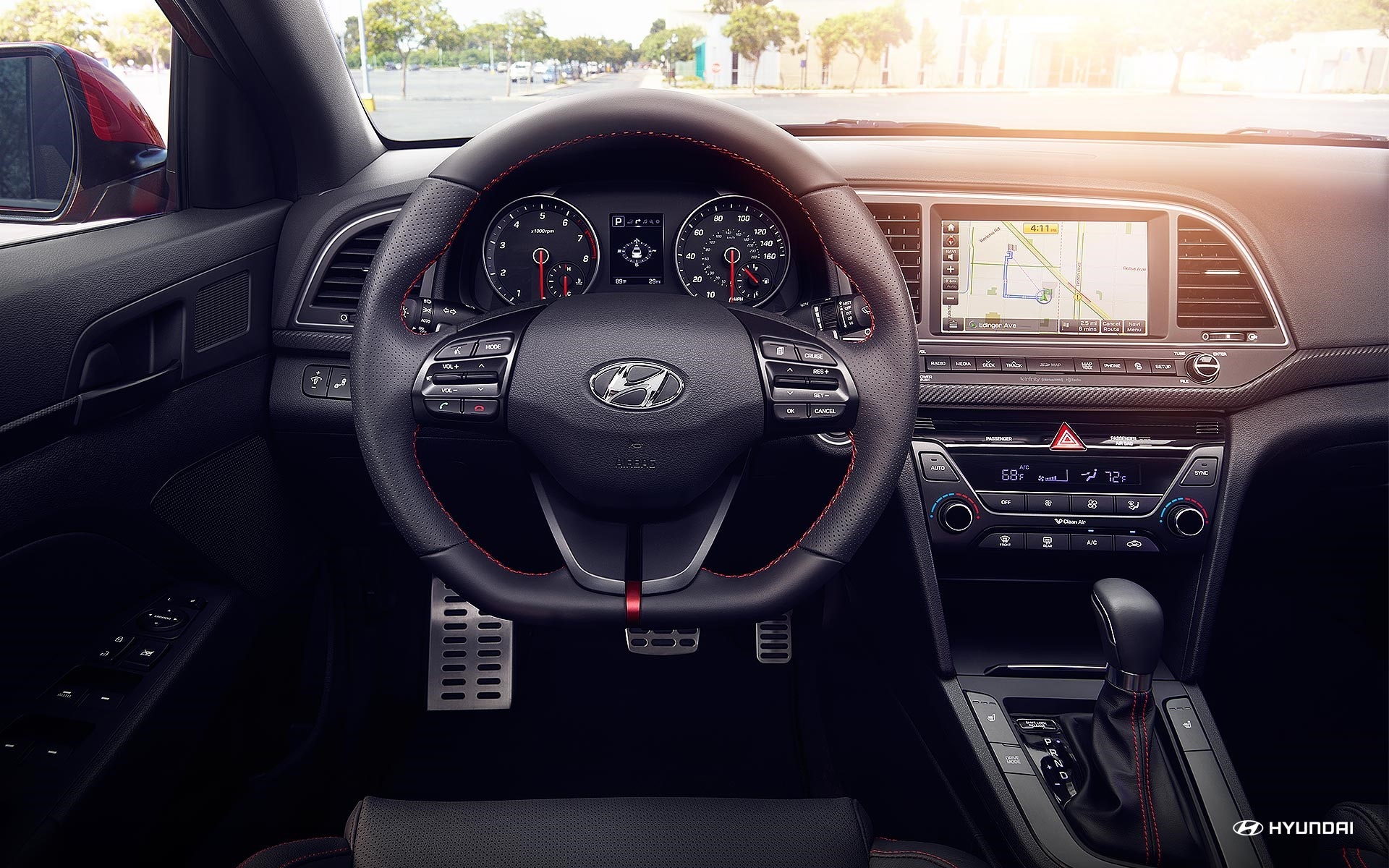 If you've got a carload of passengers, they won't be cold sitting in the back. The 2018 Elantra comes with heated front and rear seats. This provides a level of passenger comfort not seen in other cars on the road, and will surely win you the praise of anyone who appreciates this added feature.
To increase the safety of not just the passengers, the 2018 Elantra has pedestrian-sensing technology that provides automatic braking when pedestrians are detected. The same can be said for blind-spot detection, a rearview camera, and sensors that alert you if you are departing from your lane, then readjusts your steering to keep you in line.
What's more, you'll find the headlights have been customized in two different ways.
· They automatically sense approaching traffic, then dim and brighten without any input from the driver, giving you one less thing to think about while you're focused on the road.
· The lights turn around corners when you do because they are in sync with the steering wheel. This gives you better visibility and less stress when driving at night.
The Elantra is also much quieter on the road. You'll find sound-killing carpets, metal wheels that absorb road sound, aircraft-quality adhesives and thicker glass windows that all help to keep road noise down to a minimum. But the best feature is its exquisite sound system, which makes the Elantra an audiophile's perfect ride. Infinity Premium Audio with Clari-Fi Music Restoration Technology will fill your ears with the decibels you want, while noise- and vibration-elimination features will keep your Elantra quiet when the beats aren't pumping.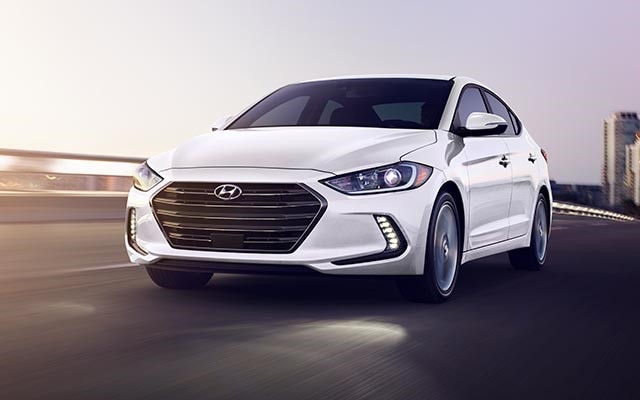 Ready to Test Drive the 2018 Elantra in Columbia, SC?
Aside from all the features and comforts of this fantastic 2018 car, perhaps its best characteristic is framed by its unwavering reliability. "The 2018 Hyundai Elantra is part of a generation that earns outstanding predicted reliability ratings (4.5 out of 5) from J.D. Power and Associates," claims U.S. News. If a reliable, quality, fuel-efficient sedan is in your wheelhouse, then the 2018 Hyundai Elantra is for you.
Contact the Jim Hudson Hyundai sales team at (803) 339-1629 or visit our Columbia Hyundai dealership at 310 Greystone Boulevard. Not only do we have the newest Elantras for sale, but we also have a huge selection of new 2017 and 2018 Hyundai models available, as well as quality used cars. As your award-winning car dealer near Lexington, SC, we'd be happy to help you travel with affordable style in an Elantra or any of our other vehicles. Come take a test drive today!

Sources & Photos:
http://www.motortrend.com/cars/hyundai/elantra/2018/
https://www.kbb.com/hyundai/elantra/2018/se-expert_car_reviews/?r=492292386585301700
https://cars.usnews.com/cars-trucks/hyundai/elantra