Ditch the roses. Blow out the candles. Turn off the "Best of Marvin Gaye" album. This Valentine's Day, you've got a date with your new significant other: a brand-new Hyundai. We get it—like any online matching site, you want to know if you mesh well with the profile on the other end. That's why we're happy to list the top reasons to take one out for a test drive. Because when the night is through, we guarantee you'll love Hyundai as much as we do at our
Hyundai dealership in Columbia
.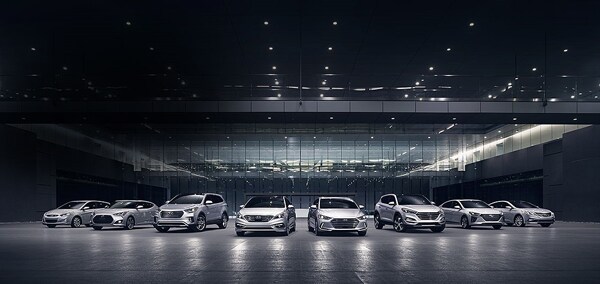 1. America's Best Warranty – Hyundai most certainly cares about its customers, which is evident in their warranty coverage. It beats out all the major manufacturer warranties, and it's not even close. Here's how they compare:
Hyundai - 10-Year/100,000-Mile Powertrain Limited Warranty and a 60-Month/60,000-Mile Bumper-to-Bumper Warranty
Toyota, Honda, Chevy, and Nissan – 5-Year/60,000-Mile Powertrain Limited Warranty and 36-Month/36,000-Mile Bumper-to-Bumper Warranty
Hyundai also offers 24/7 Roadside Assistance with unlimited mileage for up to 60 months, while other manufacturers offer 24- to 36-month plans with varying mileage restrictions.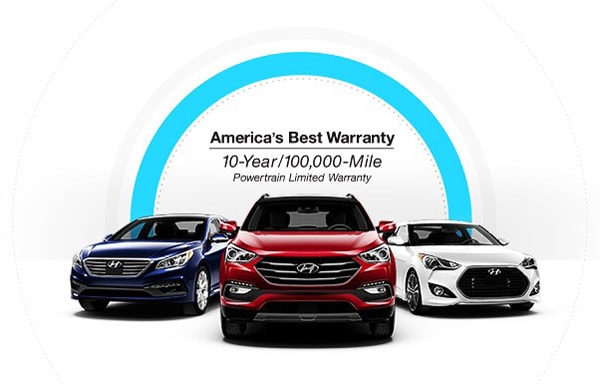 2. Customer Loyalty
– Hyundai has been voted #1 in the customer loyalty and service category for seven—count 'em, SEVEN—years in a row, according to the
Brand Keys Customer Loyalty Engagement Index
. Hyundai owners stick with Hyundai models more than any other cars within their price points. We're serious about loyalty, and it shows.
3. Sticker Price
– Whether it's a car, SUV, or hatchback, Hyundai's vehicles regularly have lower MSRPs than their comparable competitors. The Sonata, for instance, is priced lower than the Camry, Accord, and Malibu. This might also be a reason why the 2015 Sonata was named the most affordable midsize sedan by both
Cars.com
and
U.S. News
, in addition to a slew of other awards. And when you pair a low-priced new Hyundai with a
Hyundai incentive
or financing deal, you can stay even closer to your car-buying budget.
4. 5-Year Ownership Costs – Who won Kelly Blue Book's 2016 5-Year Cost to Own Award? Hyundai. Recognized for having vehicles with the lowest ownership costs, Hyundai once again proves that its lineup is more in tune with the modern American consumer. From depreciation value and insurance rates to maintenance and repair costs to state taxes, the cost to own a Hyundai is the best of the bunch.
5. Safety Comes First
– Hyundai doesn't feel that safety should be limited to luxury models, which is why advanced safety tech like Automatic Emergency Braking, Lane Departure Warning, Brake Assist, Electronic Stability Control, Traction Control, and more are available across the entire lineup of new Hyundai models. This mantra of "safety first" is represented in a total of five 2016 Hyundai models earning Top Safety Pick+ awards from the IIHS (Sonata, Santa Fe, Santa Fe Sport, Elantra, and Tucson).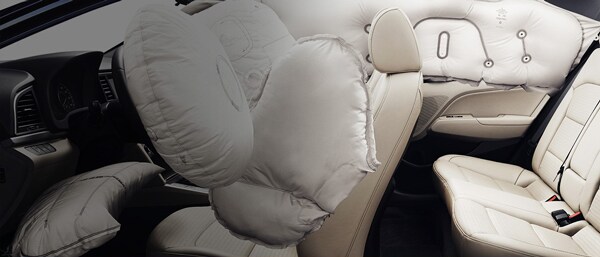 ​
6. Expert Craftsmanship – When we engineer our cars, we take everything into consideration, especially how they're built. That's why we are the only company that owns and operates its own steel factory; it allows us to craft our vehicles exactly to specification, while also cutting out the middleman to improve quality assurance. We also employ a proprietary paint-dipping process to create vehicles that are less prone to scratches, corrosion, and rust.
7. Green Move Initiative – We are leading the fight to remove fossil fuels from the equation by working with communities around the world to develop and fine-tune our eco-friendly systems and tech. By 2025, our goal is to have an entire lineup of vehicles that average over 54 mpg. How do we do this?
The people at our Eco-Technology Research Institute, in their continuous efforts to create a more fuel-efficient vehicle, introduced to the world the Tucson Fuel Cell, which is one of the most eco-conscious vehicles on the market.
Blue Drive Technology helps to lower emissions and improve performance. Our plans are to expand Blue Drive to our plug-in and hybrid vehicles to effectively emit only water vapors.
We provide education programs to teach our younger generations of the dangers of climate change, with the hope that kids will embrace the changing world and eventually develop the ultimate source of alternative energy.
Gasoline Direct Injection and EcoShift® Dual Clutch Transmissions have helped our vehicles curb fuel consumption and costs dramatically.
8. Award-Winning Vehicles – Few manufacturers can boast as many award-winning cars and SUVs as Hyundai. Here are just a few of the 2016 awards we've landed:
2016 Tucson –Best Compact SUV for the Money (U.S. News) and 2016 Drivers' Choice Award for Best Small Utility (Motorweek).
2016 Santa Fe – Best 3-Row SUV for the Money (U.S. News) for the third straight year.
2016 Sonata –Best Bet for 2016 (Car Book) and Best Family Car (Kelley Blue Book) for the second year in a row.
9. The Sonata Hybrid and Plug-In – The new Sonata Hybrid and Plug-In Hybrid models deliver best-in-class passenger volume and aerodynamics, but what's best about the Sonata isn't in the vehicle, but rather something that comes with the vehicle: A lifetime warranty on the hybrid battery. It's the first and only plug-in hybrid to offer such a degree of peace of mind, so you can feel confident knowing your choice in vehicle won't give you hassle years down the line.
10. Looking into the Future
– Hyundai has thought about what the future brings and conceptualized vehicles that will be at the forefront of innovation. The
Hyundai Ioniq
is the industry's first vehicle that is based on its own dedicated foundation. It will be offered in different hybrid and electronic models and has already earned the prestigious Red Dot Design Award for 2016. The Santa Cruz Concept is also on the horizon, with a cutting-edge pickup design that is as excitingly creative as it is functional. With Hyundai, the future is looking bright.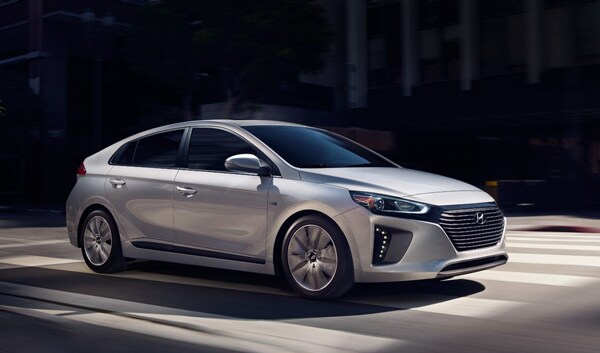 Hyundai Ioniq

Sources:

Photo Sources: