Don't have time to build your own spring schedule? We don't blame you—life can sometimes be too complicated to plan ahead. Instead of struggling to find weekend events for the family or planning a fun night out with friends, let Jim Hudson Hyundai lend a hand. Take a look at these 10 incredible spring events in and around Columbia, SC, and you'll be all set!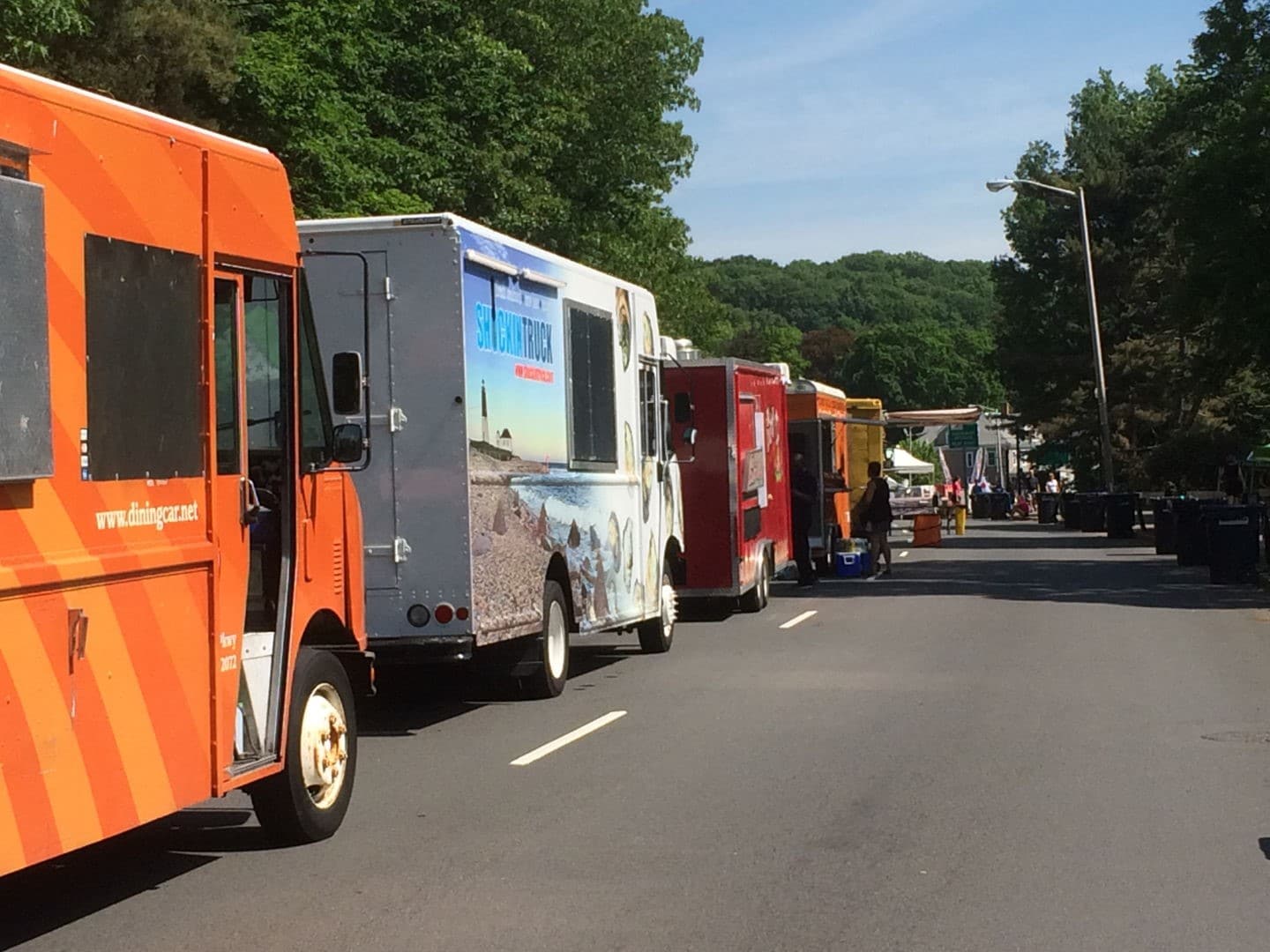 Photo: universe.com
3rd Annual South Carolina Food Truck & Craft Beer Festival
Date & Times: April 29th from 11 am to 6 pm
Location: South Carolina State Fairgrounds (1200 Rosewood Dr., Columbia, SC)
Price: $5 and up
Details: universe.com
This annual event will feature dozens of Columbia-area mobile restaurants, as well as many local and national craft breweries. Don't miss this amazing all-day event!
Greater Columbia Record Fair
Date & Times: April 30th from noon to 5 pm
Location: Columbia Museum of Art (1515 Main St, Columbia, SC)
Price: Free!
Details: free-times.com
If you're a fan of vinyl records, this is the spring event for you. Enthusiasts and aficionados from up and down the coast will set up at this Record Fair to showcase their vinyl collection. Shop for your favorites, enjoy live music, or sip some South Carolina beers at Boyd Plaza.
25th Annual Festival of Gardens
Dates: May 5th – 6th
Location: Elmwood Park Neighborhood (1111 Parkside Dr., Columbus, SC)
Price: $20 and up
Details: columbiacvb.com
This May tour will guide you around Elmwood Park's ten beautiful gardens and the Roy Lynch Butterfly Garden. As the original site of the South Carolina State Fair, Elmwood Park also has some truly awe-inspiring 19th century homes to stare at.


Photo: 4legged4k.com
4-Legged 4K Race
Date & Times: May 6th from 8 am to 10 am
Location: Chappell Smith & Arden (2801 Devine St, Columbia, SC)
Price: $10
Details: 4legged4k.com
Bring along up to two furry pals for this 4K race (that's 80% of a 5k, in case you were wondering). Registration fees will benefit the local Homeward Bound Pet Rescue organization. All four-legged participants will receive a special bandana, and winners will receive prizes. When your pup is pooped, bring her to the "Pooch Pool Party" at the end of the race.
Broadway in Columbia - Dirty Dancing
Date & Times: May 9-10 at 7:30 pm, special matinee show at 2 pm on May 10
Location: Koger Center for the Arts (1051 Greene Street, Columbia, SC)
Price: from $39
Details: kogercenterforthearts.com
Ready to have the time of your life? The classic '80s tale comes to life in spectacular fashion for three live shows at Koger Center for the Arts. Enjoy your favorite music from the movie, complete with sensational dance performances.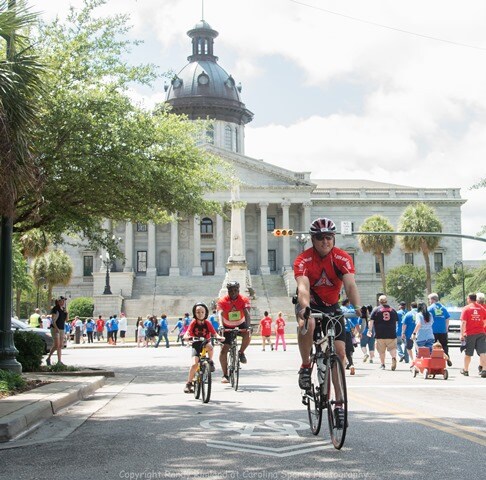 Photo: diabetes.org
Tour De Cure
Date: May 20th, start times vary
Location: Downtown Columbia (exact starting points may vary)
Price: $200 minimum donation to ride
Details: diabetes.org
Join the American Diabetes Association, and some friends who like to bike or walk, for an afternoon of fun, fitness, and fundraising in the name of a cure for diabetes. Routes vary by skill level, from a 2 mile bike or 4 mile walk through the city of Columbia, all the way up to a 100 mile century bike. Sign up to ride at your own pace and benefit a great cause.
Blythewood Butterfly Festival
Date & Times: May 20th from 9 am to 3 pm
Location: Doko Meadows Park (100 Alvina Hagood Cir, Blythewood, SC)
Price: Free ($8 for the Butterfly Experience)
Details: campdiscoverysc.org
Now that spring is in full swing, so too are those metamorphosed caterpillars at Doko Meadows Park. Visitors can pay extra to walk into the Butterfly Experience tent, where they'll feed butterflies, pet and handle caterpillars, learn about metamorphosis, and participate in other fun activities. Bring the kids for an educational and exciting morning packed with nature!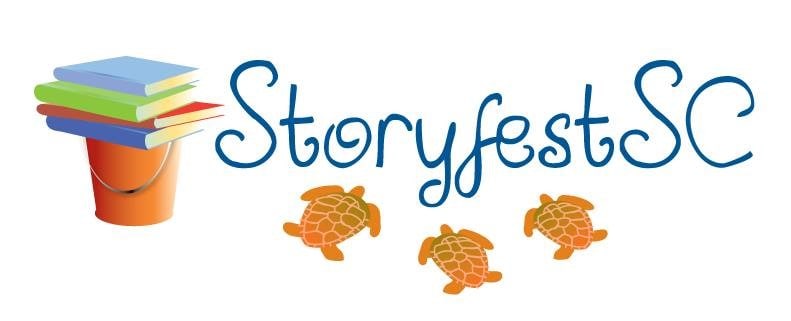 Photo: facebook.com
StoryfestSC Statewide Summer Reading Kick-Off
Date & Times: June 3rd from 9 am to 4 pm
Location: South Carolina State Library (1500 Senate St, Columbia, SC)
Price: Free!
Details: facebook.com
With summer comes the summer reading list, and the South Carolina State Library is proud to kick your kids' reading habits into high gear! Join authors Rita Williams and Sophia Blackall in their storytelling circle on Saturday, June 3rd, and give your child a reason to pick up a book.
Dads Deserve Beer!
Date: June 18th
Location: The Vista (902 Gervais St, Columbia, SC)
Price: Free (beer)
Details: facebook.com
This Father's Day, gift yourself a treat in carbonated form. World of Beer is happy to give you a free beer for being a father, so visit The Vista anytime throughout the day or evening to take them up on their offer. Just be sure to bring a DD!
2017 Dining with Friends
Date & Times: June 24th from 7 pm to 11 pm
Location: Kroger Center for the Arts (1051 Greene St, Columbia, SC)
Price: $25 + donations
Details: abfsc.org
Hosted by the AIDS Benefit Foundation of SC, this evening gala will feature gourmet food, an open bar, live music and dancing, and a silent auction that benefits AIDS/HIV research and programs. Tickets are required, and donations are always appreciated!
Seasonal Savings on New Hyundai Models
Of course, no spring is complete without a new car! Whether you're searching for a reliable pre-owned vehicle or a new set of wheels, visit Jim Hudson Hyundai at 310 Greystone Blvd to browse our inventory. As a premier new and used car dealership in Columbia, SC, we have incredible specials on many new Hyundai models and used cars, so you won't spend more than your budget will allow! Contact our Columbia car dealership at (803) 339-1629 to discuss all your financing and lease options, and we guarantee that the road won't look the same once you're behind the wheel of one of our cars. Our Hyundai dealership serves Augusta, GA, and the areas of Lexington, Columbia, and Rock Hill, SC.
Sources & Photos:
http://www.free-times.com/events/#!/details/Greater-Columbia-Record-Fair/3244578/2017-04-30T12
http://www.campdiscoverysc.org/ways-to-give/family-special-events/blythewood-butterfly-festival/
https://www.facebook.com/events/659767694211517
https://www.facebook.com/events/194538934361160
https://www.universe.com/events/3rd-annual-south-carolina-food-truck-craft-beer-festival-tickets-NSHF2L
http://www.columbiacvb.com/includes/calendar-of-events/25th-Annual-Festival-of-Gardens/50483/
http://main.diabetes.org/site/TR/TourdeCure/TourAdmin?pg=entry&fr_id=11708